I have tried most of my life to be positive, happy and optimistic. I was taught the importance of being kind, caring and respectful by my parents, siblings, leaders and teachers. I learned the value of hard work and that failure does not mean the end. I have felt victory, triumph, as well as loss and defeat. I am blessed to have been taught that emotions are real and it's okay to be emotional.
I have tried to be a good friend, loving husband, father, son, uncle and human. I have missed the mark on many occasions. I have offended people by word and/or action for which I am sorry. I have let people down. I have tried to always comfort those who need it. I strive to live what I believe but still have a ways to go.
With all that said, I have come to a very real and unapologetic realization, mental health matters.
Now, by no means is the a new topic but because it has really played quite a role in my personal life over the past while, I have felt the need to share my reality.
I have found that depression is so powerful and influential in ones life. What was once a life of that I assumed was simply a rollercoaster of emotions was identified as anxiety. Sure, I felt labeled at first but then got comfortable with my reality. Upon becoming with my new normal, something more was about to hit me head on. I did not realize nor was I really prepared for depression to be a part of my life.
I remember taking one of those assessments to see if you are depressed. The doctor looked at my report and said, "interesting, based on these results, you are one happy person." So you can imagine my feelings as I came to an understanding of my depression. Every emotion from hurt, pain, loneliness, anger, frustration and sadness. Why? Probably because my initial human instincts was that I was damaged goods and people would look at me in way that was not, well good.
In truth, depression is not about an individual feeling broken, it's about an individual having a breakthrough. Being honest about how you feel is not a weakness, it is a blessing and a strength. For me I continue to struggle with so much of what is associated with depression. I have some pretty down days. I have feelings of falling short of my potential, minimal motivation to do things, sadness, loneliness among other emotions. Trust me, it's not fun. But I am learning more and more on how to manage my emotions. This often comes by observing others who are dealing with similar mental health challenges.
As I look back on my life and all the things I have done, the jobs I have had, the places I have traveled, the knowledge I have gained, the one thing that has helped me make it through tough days are thinking about the people.
The students I taught, the players I coached, the people I hired, the leaders I developed, the leaders who taught me. I miss these people. It is something I have struggled with my entire life. I get attached to the people because I genuinely love and care about them. They have brought so much good into my life. But ironically, there are times I feel as though I did not do enough for those around me, care enough, teach enough, and those thoughts start me down a path I don't enjoy. I can only control what lies ahead, not what is behind.
I find so much joy and happiness helping and serving others. I love listening to others so they know I care. I know there are many amazing people in my life but that can be difficult to realize when you are dealing with depression. I have never wanted to feel like a burden on others, which doesn't help with feelings associated with depression.
So the big realization in my life is this, I am human. I will continue to press forward with determination and resolve. I will keep my head up and when it falls, I will muster the strength to lift my head again. I will never stop my love and caring for others. I will continue to find time to do those things I enjoy. I will not allow depression to be something that defines me or how I live.
I share this not for a "whoa is me" but rather a "this is me." I extend my deepest love, empathy and support to all those who struggle with mental health. You are awesome. You are cared about. Even though you may not feel or see it, there are people in your life who love you and want to be there for you. Let them in. It has been one of the hardest things for me but I can see how it will help in so many good ways.
Finally, the world we currently live in is broken in so many ways. This is feeding into the stereo typing, labeling and judging when it comes to mental health. People are using it as a weapon. We cannot allow that to happen. We must replace the world of negativity and fear with compassion and care. Never pass up an opportunity to ask how someone is doing. You may never know how much it means but trust me, it can be a life changer.
We can do this, we are all heroes!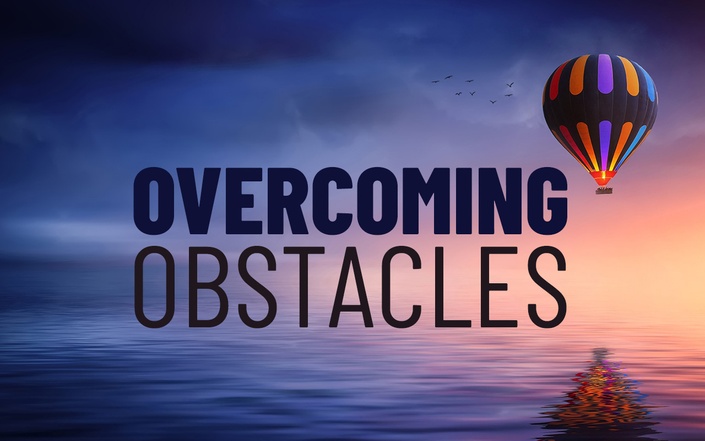 How do you see obstacles in your life? Do they cause anxiety, depression, frustration, and sadness? If you answered to any of those feelings, congratulations, your human. Now, how do you handle obstacles in your life? I try to run from them, I don't address them hoping the just go away, I freeze, I find ways to overcome them, I reach out to others to help me, I just give up? Again, if you answered yes to any or all of these, congratulations, you are human.
I have always been a huge Michael Jordan fan and he stated the following:
"Obstacles don't have to stop you. If you run into a wall, don't turn around and give up. Figure out how to climb it, go through it, or work around it."
I love how he simply states that obstacles don't have to stop you. The key is to try and understand how you can overcome the obstacles you will encounter. Here are some thoughts/ideas on you can overcome obstacles:
Acknowledge the obstacle: It is critical that when you encounter an obstacle in your life to acknowledge the obstacle. To to do this you must take a look at how it came into your life, what was the circumstance, what does it involved and who does it involve. Being able to understand these items will give you a feeling of control of the situation. The sooner you can feel like you are in control of the situation, the quicker you can start to think about ways to overcome the obstacle.
Eliminate the noise: If you think about it, when obstacles come in your life one of the main reason for the feelings I mentioned at the beginning of this post enter your life is because you cannot focus on what is happening. This is usually because of the noise that is taking place in your life. In order to address what is going on, you must eliminate the noise. This may be removing yourself from a situation, taking a break from what you are doing to give yourself time to think, doing some type of meditation, whatever works for you to eliminate the noise.
Focus on what you can control: There is no doubt that we all like to be in control. This is especially important when we encounter obstacles. Being in control allows for better clarity of what needs to be done. When you focus on things you can't control, you only increase your feelings of frustration and this can often lead to feelings of giving up. There will be times when you feel like you cannot control anything but at the end of the day, you can control how you feel. And as is often said, when you control how you feel, you can control how you act. I have often found writing things down helps me understand what I can and cannot control when dealing with an obstacle.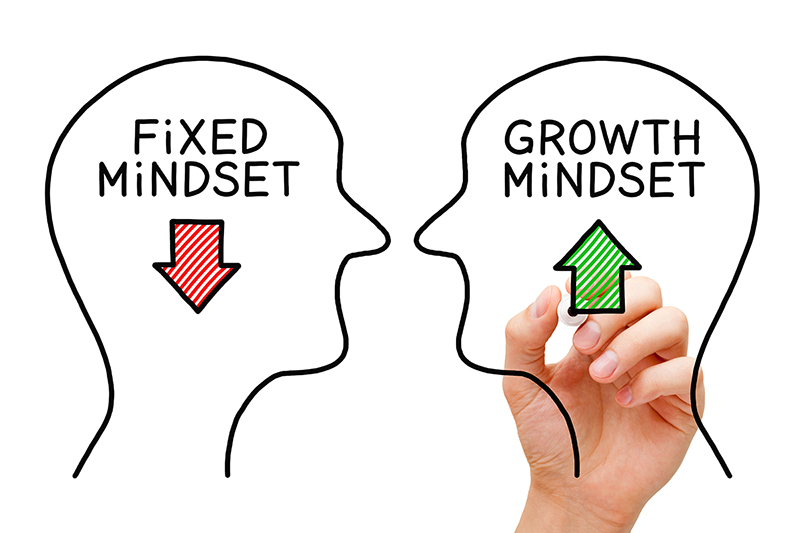 Mindset is key: You may or may not have heard about the concept of Growth Mindset vs Fixed Mindset. Simply put, if you have a Growth Mindset, you embrace challenges and persist in the face of obstacles while on the other hand, if you have a Fixed Mindset, you avoid challenges give up easily when faced with obstacles. As you can quickly see, how you think will impact every aspect of how you act. Thus, it is imperative to have a growth mindset in order to effectively overcome obstacles.
Notice that no where did I say overcoming obstacles in your life is easy, the truth is, its not. However, when you develop what works for you, overcoming obstacles becomes an empowering part of your life. You will find ways to learn more about who you are and what you value in your life. Remember this, developing ways to overcome obstacles is a process. It will not happen overnight.
The fact that you have read this block post means you believe in yourself and want to make good things happen so let me simply say, you've got this, you are amazing and there is truly no obstacle you cannot overcome.
Be A Hero