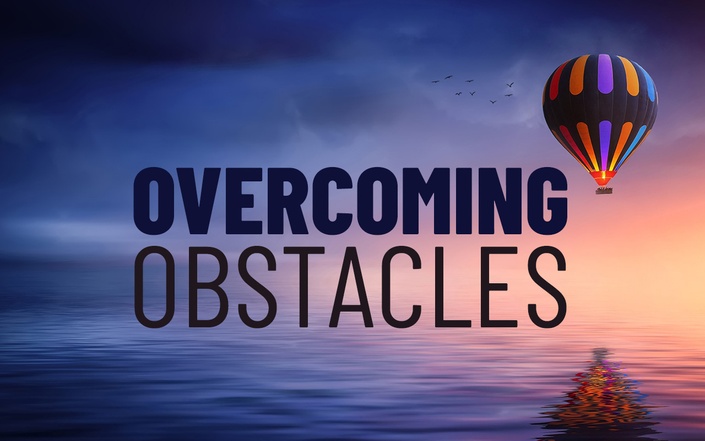 How do you see obstacles in your life? Do they cause anxiety, depression, frustration, and sadness? If you answered to any of those feelings, congratulations, your human. Now, how do you handle obstacles in your life? I try to run from them, I don't address them hoping the just go away, I freeze, I find ways to overcome them, I reach out to others to help me, I just give up? Again, if you answered yes to any or all of these, congratulations, you are human.
I have always been a huge Michael Jordan fan and he stated the following:
"Obstacles don't have to stop you. If you run into a wall, don't turn around and give up. Figure out how to climb it, go through it, or work around it."
I love how he simply states that obstacles don't have to stop you. The key is to try and understand how you can overcome the obstacles you will encounter. Here are some thoughts/ideas on you can overcome obstacles:
Acknowledge the obstacle: It is critical that when you encounter an obstacle in your life to acknowledge the obstacle. To to do this you must take a look at how it came into your life, what was the circumstance, what does it involved and who does it involve. Being able to understand these items will give you a feeling of control of the situation. The sooner you can feel like you are in control of the situation, the quicker you can start to think about ways to overcome the obstacle.
Eliminate the noise: If you think about it, when obstacles come in your life one of the main reason for the feelings I mentioned at the beginning of this post enter your life is because you cannot focus on what is happening. This is usually because of the noise that is taking place in your life. In order to address what is going on, you must eliminate the noise. This may be removing yourself from a situation, taking a break from what you are doing to give yourself time to think, doing some type of meditation, whatever works for you to eliminate the noise.
Focus on what you can control: There is no doubt that we all like to be in control. This is especially important when we encounter obstacles. Being in control allows for better clarity of what needs to be done. When you focus on things you can't control, you only increase your feelings of frustration and this can often lead to feelings of giving up. There will be times when you feel like you cannot control anything but at the end of the day, you can control how you feel. And as is often said, when you control how you feel, you can control how you act. I have often found writing things down helps me understand what I can and cannot control when dealing with an obstacle.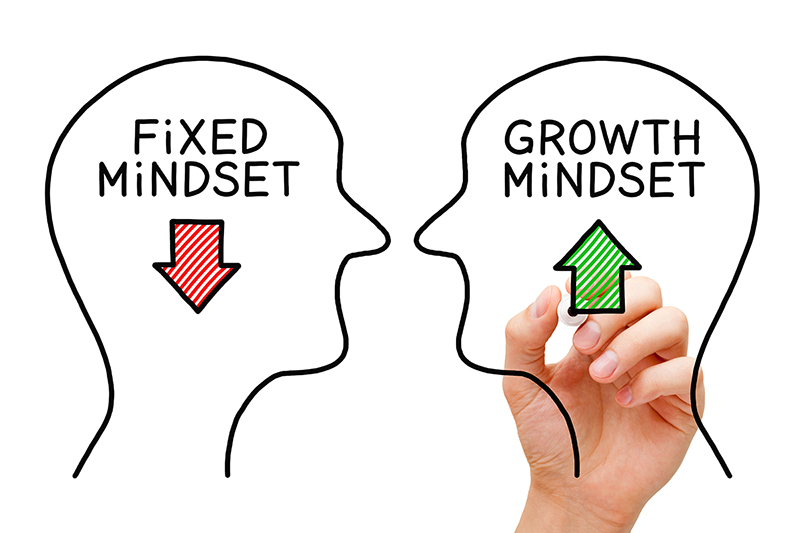 Mindset is key: You may or may not have heard about the concept of Growth Mindset vs Fixed Mindset. Simply put, if you have a Growth Mindset, you embrace challenges and persist in the face of obstacles while on the other hand, if you have a Fixed Mindset, you avoid challenges give up easily when faced with obstacles. As you can quickly see, how you think will impact every aspect of how you act. Thus, it is imperative to have a growth mindset in order to effectively overcome obstacles.
Notice that no where did I say overcoming obstacles in your life is easy, the truth is, its not. However, when you develop what works for you, overcoming obstacles becomes an empowering part of your life. You will find ways to learn more about who you are and what you value in your life. Remember this, developing ways to overcome obstacles is a process. It will not happen overnight.
The fact that you have read this block post means you believe in yourself and want to make good things happen so let me simply say, you've got this, you are amazing and there is truly no obstacle you cannot overcome.
Be A Hero